Basic Drawing
Instructor: Fred Carrow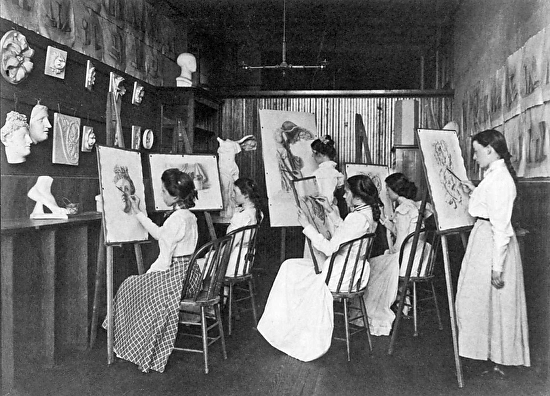 This 8 week course is designed with both the beginner and seasoned artist in mind. During the first half of the course, emphasis will be on still life drawing. Lessons are 2 and 1/2 hours long and will include information on basic drawing skills, defining proportion and relationships, overviews on the use of value, tone, light and shadow as well as explaining positive and negative shapes, and the basics of perspective. The latter part of course will focus on figure drawing and gaining a better understanding of human anatomy. As always, I will drop little tidbits of art history and general ramblings that will be sure to come in handy if confronted with the art category on Jeopardy. All art supplies for the class will be provided and are covered by the student tuition fee of $150. (Any student wishing to take multiple classes will be given a discounted rate depending on the classes taken) Classes limited to the first 16 students.
Who: You, me and a bunch of other people doing something more constructive than lying on the couch searching for worthwhile programs on the telly.
What: Basic Drawing Class
Where: The former Cranberry High School Art Room
When: Sept. 23 thru Nov. 11 Monday Evenings 6:00-8:30PM
Why: To become a better artist.